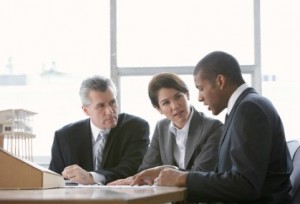 CHAPMAN Corporate Concierge recognizes the value of each minute of the work day, and understands that the less time your employees spend on the phone trying to get dinner reservations, theatre tickets, or transportation, the more time spent being productive. Employees are stressed and time-starved, unable to complete all of their work and home responsibilities in the constraints of the day. The result? Distracted and unhappy employees, which can negatively impact work productivity and increase employee turnover.
Give the Gift of Time, Receive the Gift of Productivity and Loyalty
Employees feel overwhelmed, exhausted, and preoccupied with the stuff they wish they were doing instead of whatever it is that's taking over our life. Our lives are so full that we aren't finding time for the stuff that is really important.
CHAPMAN Corporate Concierge service alleviates the pressures of the day and allows employees to get back to the things that matter – being more productive. This is not only a great benefit for your employees and your productivity, but it builds greater loyalty in a competitive market.  Don't take our word for it – CareerBuilder named Concierge Services the number 2 employee perk that goes a long way http://on-msn.com/NPgVmK.
Our on-site and Virtual team of friendly, attentive, resourceful corporate Concierges will improve your employees' work/life balance by reducing stress and making their day more manageable. Or, your employees can simply pick up the phone, send a fax or log onto our dedicated web site to make their requests known. Whether it is grocery shopping, delivering dry cleaning, addressing invitations or walking the dog, CHAPMAN Concierge will get the job done.
Examples of the corporate concierge services that we provide to businesses include:
•    Errand running
•    Personal Shopping
•    Corporate support
•    Travel Coordination and Planning
•    Limousine/Car Rentals
•    Vacation Research & Planning
•    Auto Detailing and Auto Repair
•    Information Research
•    Dry Cleaning/Laundry Services
•    Child/elder care referrals
•    Relocation Assistance
•    New Home Punch List Management
•    Housekeeping
•    Out of State "Connector"
•    Event planning
•    Guest relations
Contact us today to Request Information on our corporate concierge services.