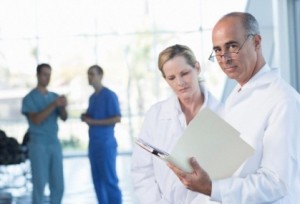 Today's healthcare environment calls for an amenities management company that understands the need for above and beyond services for patients and their families coupled  with attracting and retaining better talent. Hospitals need a partner to handle all the non-work related things your employees need to get done so they can focus on their job.
When Lives are on the Line, There is No Such Thing as a 40-Hour Week
The ability of a hospital to attract and keep excellent physicians, nurses, administrative and support staff affects the quality of patient care. Creating an atmosphere that proves you value your employees and acknowledge their need to regain personal time will result in better patient care, improved job satisfaction, work/life balance and lower turnover.
Hospitals aren't just about making one person feel better. They are about making smart business decisions to attract more patients, more talented doctors and bring in more revenue in order to provide true long-term value to the community. CHAPMAN Concierge will handle issues at home that burden doctors, nurses and hospital staff so they can provide proper care. CHAPMAN Concierge will ease the burden on patients and their families so they can focus on getting well.
Leaders Lead Differently When They Are Engaged
Study after study prove that stress from a demanding profession like healthcare coupled with personal responsibilities can lead to low morale, job discontent, poor performance and burnout. Gallup workplace research manager, Sangeeta Agrawal, found, "when people are more engaged, their companies do better. When employees are not engaged or are actively disengaged, their companies don't do as well."http://businessjournal.gallup.com/content/165233/engaged-workplaces-engines-job-creation.aspx "Engaged Workplaces Are Engines of Job Creation" Gallup Business Journal, October 08, 2013
Healthcare is a very competitive market.  What is being done in your hospital to enhance the patient experience? Are patients and visitors greeted warmly? Will your personnel go the "extra mile" to answer questions, give directions, be helpful?
Yes, superior clinical care is essential, and initially, that's what people are considering. Beyond their immediate medical needs, however, people want to have their personal needs acknowledged. With the help of well-connected, resourceful healthcare concierge services, your nurses and hospital staff can find practical solutions to patients' personal dilemmas and become a hero in the process. CHAPMAN Concierge will handle issues at home that burden patients and their families so they can focus on getting well.
CHAPMAN Healthcare Concierge services offers a customized, holistic approach to providing services that will enhance a superior clinical care delivery system.  Our vision is for each of our clients to be the Healthcare Provider of Choice as well as the Healthcare Employer of Choice.
Examples of healthcare concierge services we provide to hospitals include:
•    Errand running
•    Personal Shopping
•    Corporate support
•    Travel Coordination and Planning
•    Limousine/Car Rentals
•    Vacation Research & Planning
•    Auto Detailing and Auto Repair
•    Information Research
•    Dry Cleaning/Laundry Services
•    Child/elder care referrals
•    Relocation Assistance
•    New Home Punch List Management
•    Housekeeping
•    Out of State "Connector"
•    Event planning
•    Guest relations
Contact us today to Request Information on our healthcare concierge services.